POLSTEEL
polymeric fiber for structural reinforcement and control of concrete
Polsteel fiber is derived from a polymeric mixture based on virgin polypropylene with additive, treated in order to be utilised for control and reinforcement of concrete.
Polsteel fiber is producted from high density polypropylene and therefore has excellent adhesion to hydraulic binders, it is water-repellent, has dimensionable stability and excellent resistance to alkalis, weather conditions and chemicals, moulds and micro-organisms.


Polsteel types
Polsteel is available in the following types:
POLSTEEL 420 used for plastering, for floor piers, for civil renovations, for prefabricated components and for face concrete.
POLSTEEL 635 used for industrial floor piers, reinforced and projected concrete, spray concrete, prefabricated components, car parks and for all outdoor concrete exposed to chmical and bacteriological environmental aggression.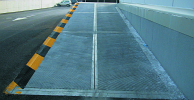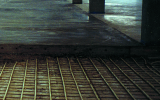 The advantages of Polsteel fiber
With Polsteel fiber it is possible to obtain excellent imorovements to concrete because the high number of fibers present in the mixture form a micro-reinforcement that:

impedes shrinkage during the plastic phase, preventing the formation of micro-fissures;
noticeably improves the mechanical performance of the concrete.

Cement concrete with Polsteel fiber admixture is easy to pump with all types of pump and does not in any way damage either the pumping machinery or the spray nozzles, thus avoiding frequent and expensive maintenance.
Outdoor concrete shows no signs of corrosion.
Polsteel fiber can be distributed homogeneously in cement conglomerates without requiring specific procedures. Just empty the bags of Polsteel fiber into the concrete mixer vehicle (or the onsite concrete mixer) at intervals of about 30 seconds; after the last bag leave it all to mix for about 5 minutes, with the concrete mixer on maximum revs.


Properties of concrete containing Polsteel fiber
The addition of Polsteel fiber to the mixture tends to decrease its workability. This factor tends to become more evident for increasing doses of fiber, and as the fiber length increases.
To return workability to that of a similar mixture without fiber and to maintain the A/C ratio unchanged, or better still decreased it, we recommend using fluidifyng or super-fluidifyng admixtures.
Technical specifications
POLSTEEL 420

| | |
| --- | --- |
| Length | 20mm |
| Thickness | 0.18 / 0.22 |
| R. | 600 / 750 |
| Elongation | -10% |
| Package | 2Kg plastic bags |
POLSTEEL 635

| | |
| --- | --- |
| Length | 35mm |
| Thickness | 0.20 / 0.25 |
| R. | 600 / 750 |
| Elongation | -10% |
| Package | 2Kg plastic bags |